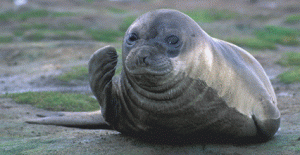 The Antarctic Research Trust (ART) was founded in 1997 and is a charity registered in the Falkland Islands (since 1999), Switzerland (since 2002) and the USA (since 2004). The ART's aim is to conduct and support scientific research on Antarctic and sub-Antarctic animals in order to provide baseline data for adequate conservation measures. Support includes assistance with travel, fieldwork equipment and fieldwork consumables. It does not include cover for salaries, indirect costs or project overheads.
Documentary film on our activities so far (January 2023) on Hummock Island.
---
You can order now our new calendar for 2024. A preview of the pictures you find here.